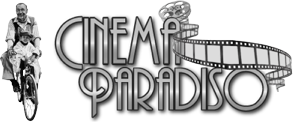 Established in 1999, Cinema Paradiso, located next to our Unique Village style Motel – Ettalong Beach Tourist Resort and our boutique shopping and dining precinct – Galleria, Ettalong Beach, has been entertaining patrons on the peninsula for many years. Cinema Paradiso boasts 6 screens, showcasing the latest releases, block busters and arthouse films in stunning well appointed, surroundings.
Born out of the owner's love of art and cinema, starting out with just two screens and later expanding to 4, the cinema originally operated with 35mm projection equipment, and traditional projectionists running the show. In 2010 when Cinemas 5 and 6 were added, the lastest state of the art D-Cinema equipment was installed into Cinema 6 by Panalogic. It was at this time that Cinema 1 was also brought into the new age and converted to from 35mm to D-Cinema.
In April 2012 after seeing the vast improvement in the cinema viewing experience for patrons, the owner invested in Cinemas 2, 3 and 4 converting them all to D-Cinema Digital. With growing demand for Art-house and independent films to be screened at the same quality in November 2016 our boutique Cinema 5 was finally converted to D-Cinema digital as well.
Cinema Paradiso is unlike any other, a wonderful example of one man's ambition to create a place for people of all ages to step into another world.